 A guide to a wonderful not so royal Swedish city
Never satisfied
Ever debated
Always engaging
Malmö is a character of its own; a visionary city with a strong will and the confidence to move forward, and go its own way.
Creative people, companies and students are thriving in the sharing is caring-culture, and in 2013 Malmö ranked fourth on Forbes list over the most innovative cities… in the world. Kind of great for a city with 300 000 inhabitants.
Malmö might be small but it shares the features of big metropolises with a vibrant urban life and a rich cultural life. It is the city of youth and diversity. 50 percent are younger than 30 and collected, there is 175 nationalities in Malmö and around 120 languages are spoken. This makes Malmö the most ethnically and culturally diverse in the nation.
FIKA? FALAFEL? RESTAURANT?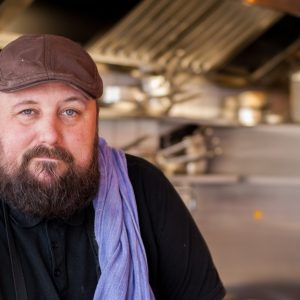 Fine dining
It feels like your neighborhood pub, but extra good. They offer a great vegetarian menu. Nobelvägen 73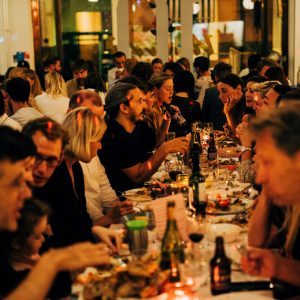 Fine dining
The four course menu is updated according to the seasons (and is also affordable!), and is served in a small and warm atmosphere. Located in the neighborhood Gamla Väster in the center of Malmö it is open Tuesday till Saturday. A must go for food lovers! It's the best thing since sliced bread! Västergatan 16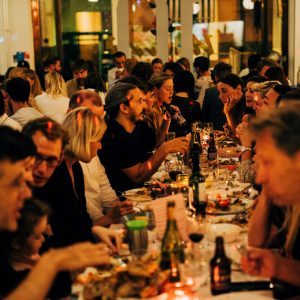 Fine dining
Pasta, pasta, pasta! Hearty meals with magical Italian bread! Their menu also gives you an easy choice, vegetarian or not! Roskildevägen 3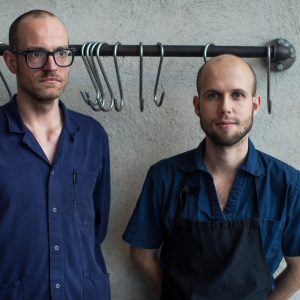 Fine dining
Malmö's best lunch. Maybe even the world's best lunch? The food is just plain amazing. Grimsbygatan 24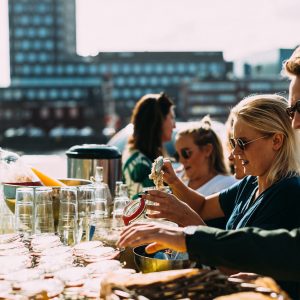 Fast food
In the outskirts of the city center lies Baghdad, always packed with big families. We understand why they come here, this place is simply awesome. Take your falafel and sit down in the park next to it, there's always something to look at. Annelundsgatan 57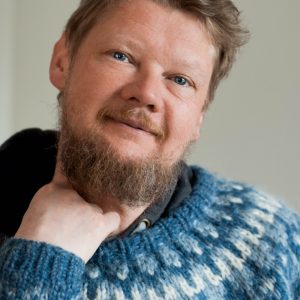 Fine dining
So good. Promise. Creative food from personal farmers. That's right. Personal farmers. Located in a quite unexplored part of town, this place feels real, tastes good and looks beautiful. Simrishamnsgatan 36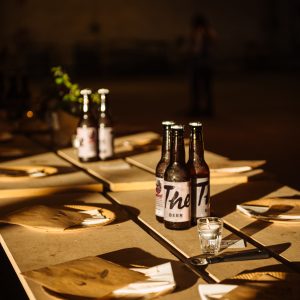 Fika
It's easily forgotten that you're in the city center while you sit down in the garden for a Swedish 'fika'. Try some of the home-roasted coffee. Fun fact: Filip, owner at Lilla Kafferosteriet has written the world cup rules for coffee roasting. Baltzarsgatan 24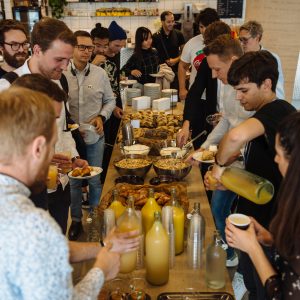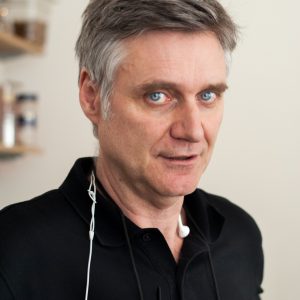 Fika
A cozy place where even new people will feel like regulars. A spot in one of Malmö's nicest areas, come sit for a while and just chill. Sankt Knuts Torg 16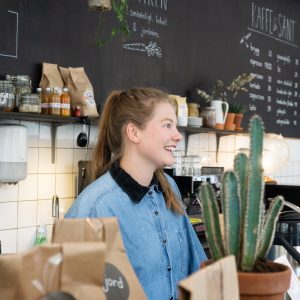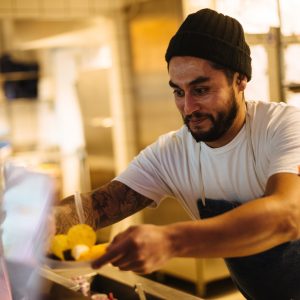 Fast food
This is a dream come true, served just like in the Balkans! The distance doesn't matter, people from all over town travel to Nydala just to get a taste of this. Our tip, ask for extra kajmak, it's the best! Eriksfältsgatan 72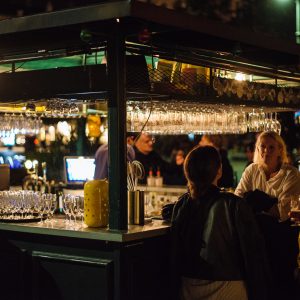 Fast food
Start the day with a breakfast or lunch at Yalla Trappan! This co-operative women's movement combines Middle Eastern cooking with craftsmanship. Both food and handmade gifts can be bought next to the restaurant, well worth the trip! Von Rosens väg 1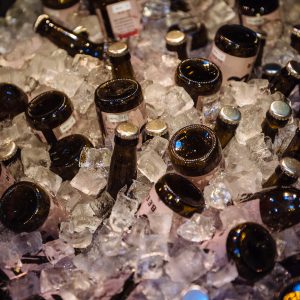 Bars
Pizza slices, canned beer, natural wines and cocktails. What can go wrong? Nothing, because they also have DJ's playing every weekend. This hidden gem is located just by Möllevångstorget and has one of the coolest beer selection. There's a rumour some people even take their empty beer can home, they are THAT good looking. Slogan: […]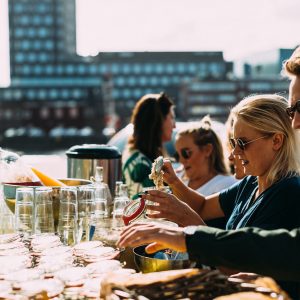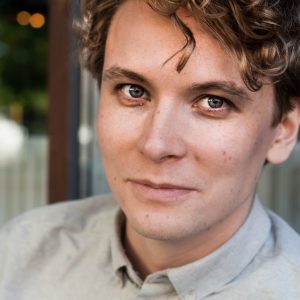 Bars
Cocktails, cocktails, cocktails in a 20s retro atmosphere. Also, in the same area you'll find lots of other bars! Södra Skolgatan 43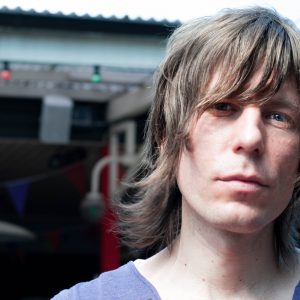 Bars
Here, time stands still (LITERALLY, the clock is stuck at 8pm). Come here for a game of table tennis or foosball or enjoy one of their amazingly stone oven baked pizza whilst sipping on quality beers. In the middle of Folkets park, circa Amiralsgatan 35
SKINNY DIPPING? FARMERS MARKET?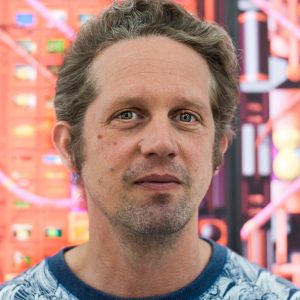 Art Galleries
A contemporary art gallery with internationally acclaimed artists such as Fredrik Værslev and Steinar Haga Kristensen. Monbijougatan 17 G, 2nd floor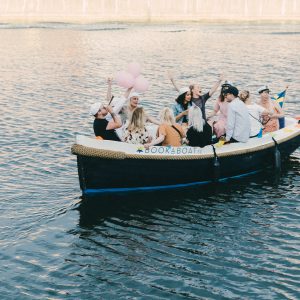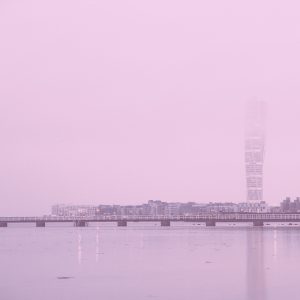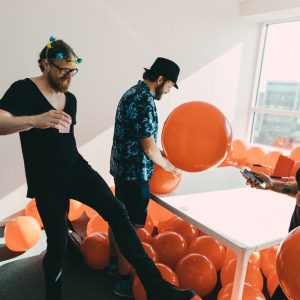 Explore, Shopping
Malmös best furniture store. Period. Malmö Modern has everything from prestigious designer brands to upcoming new ones. Some products might be a bit hard to carry home from Malmö. However, they have a web shop, which is almost as good as the real store. Skeppsbron 3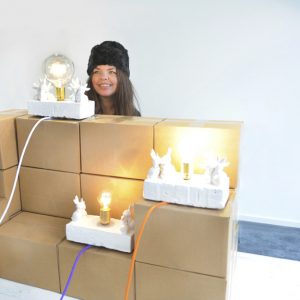 Art Galleries
The genius behind Saltimporten Canteens plates! In her combined studio and gallery Ann-Katrin creates amazing ceramic sculptures, plates, lamps and more! Västra Rönneholmsvägen 35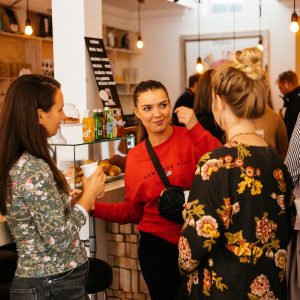 Shopping
AB Smålands LITERALLY have everything. You can get Fika and shop amazing interior at this place. In Sweden we call ́Smålänningar ́ (people who come from Småland) a bit greedy, but at this place this couldn't be more wrong. Södra Förstadsgatan 25-27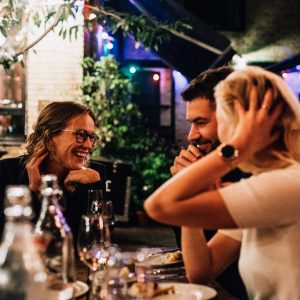 Explore
Unique venue for large-scale artistic performance, Lilith invites artists from all over the world to produce their works together with the local community. Not always open, check their website for their schedule. https://lilithperformancestudio.com/?page_id=1303 Bragegatan 15
Initiated and curated by The Conference by Media Evolution to show the world that Malmö is a wonderful place to hang out in.